What Do Viagra Pills Look Like? 10 Pictures of Different Types
Are you nervous to buy Viagra pills in case they're fake?
With fakes and generic versions sold under a variety of brand names, it's important to stay safe and make sure you're getting the little blue pill rather than a dangerous knock-off.
So, what does Viagra look like?
How to Spot Real Viagra
The Four-sided Shape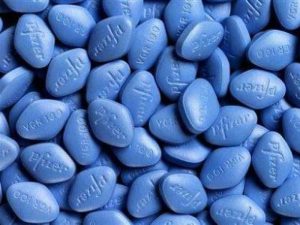 It should be a four-sided shape small blue pill that comes in slightly different sizes depending on the strength.
If your pill is round, square, or any other shape, it's probably not the real deal.
The real stuff has a sort of "rounded diamond" shape to it.
The Blue Color
They're famously known as the "little blue pill" for a reason – Viagra pills are small and pale blue in color. They vary in size depending on the strength of the dosage.
25 mg doses are approximately 9 mm across, 50 mg doses are approximately 11 mm across, and 100 mg Viagra dosage pills are approximately 14 mm across.
Look for the Pfizer Logo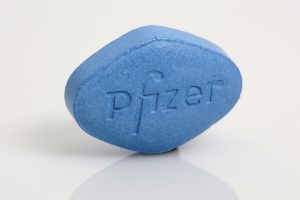 Genuine pills will have the "Pfizer" logo on one side. Pfizer is a large pharmaceutical company based in the United States.
If your pill doesn't have the Pfizer logo, it might be a fake or a generic sildenafil pill instead.
VGR + 25, 50, or 100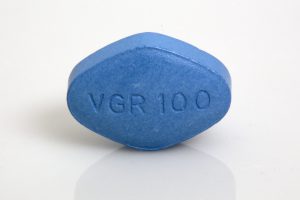 On the other side of the tablet, real pills have the letters "VGR" followed by a number representing the dosage in milligrams.
For example, a 25mg tablet will say "VGR25" or a 100 mg tablet will say "VGR100".
Some generics and fakes may have this feature but WILL NOT have the Pfizer logo on the opposite side, so just keep that in mind.
Also, some fakes will look EXACTLY the same as these real ones – always follow advice and buy from trusted healthcare providers.
What Does Generic Viagra Look Like?
Generic sildenafil comes in many shapes, colors, and sizes, but most generic pills are a small blue pill similar to the real thing.
BlueChew Sildenafil Appearance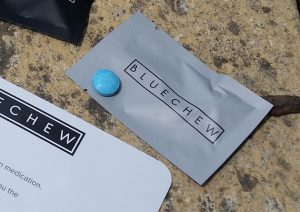 One of the most popular sildenafil options made in the USA is BlueChew. These guys make chewable Sildenafil pills that can give you an erection in as little as 20 minutes.
It's also significantly cheaper than the real stuff and offers the exact same active ingredients. We often recommend it to guys who wanna know how to get a hard on after 65! Read our BlueChew Review to see more pictures of what they look like.
What Does Fake Viagra Look Like?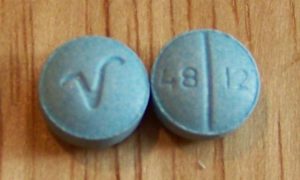 It's hard to say exactly what the counterfeit stuff will look like, as there are so many fake brand names out there trying to trick consumers on the black market.
As a general rule, fake pills will normally be VERY SIMILAR to the real stuff, but a couple of the unique characteristics will be missing.
Common indications of fakes include:
A large "V" instead of the Pfizer logo
Circular shape instead of four-sided shape
Dosage number (100, 25) but no "VGR" written before it
"VGA" instead of "VGR"
Capsule-style pills
Different color or shade of blue
Limited medical information on packaging
Nonetheless, some fake pills look almost EXACTLY the same as the real thing, using the exact same design and shape as real pills.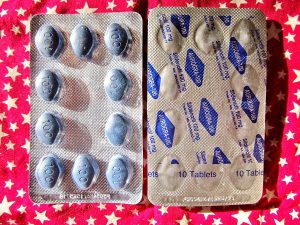 Watch out for fake Viagra that looks very similar to Pfizer pills
If you need erectile dysfunction medications based on medical advice diagnosis or treatment for erection problems, it's best to buy the real stuff through a trusted healthcare provider.
Alternatively, you could buy sildenafil from BlueChew which does exactly the same thing for a fraction of the price.
Recap of What Viagra Looks Like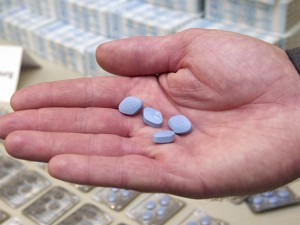 In conclusion, real Viagra pills are small, four-sided, blue, and should have the Pfizer logo on one side with "VGR" plus the dosage number on the other side.
However, I wouldn't be so concerned about buying the real stuff when companies like BlueChew sell safe Sildenafil options for MUCH cheaper.
Do you have any questions about identifying the little blue pill? Perhaps you have information about popular fakes in your area?
Let us know in the comments below!
FAQs Related to What Viagra Looks Like