REX MD Review
Ordering from REX MD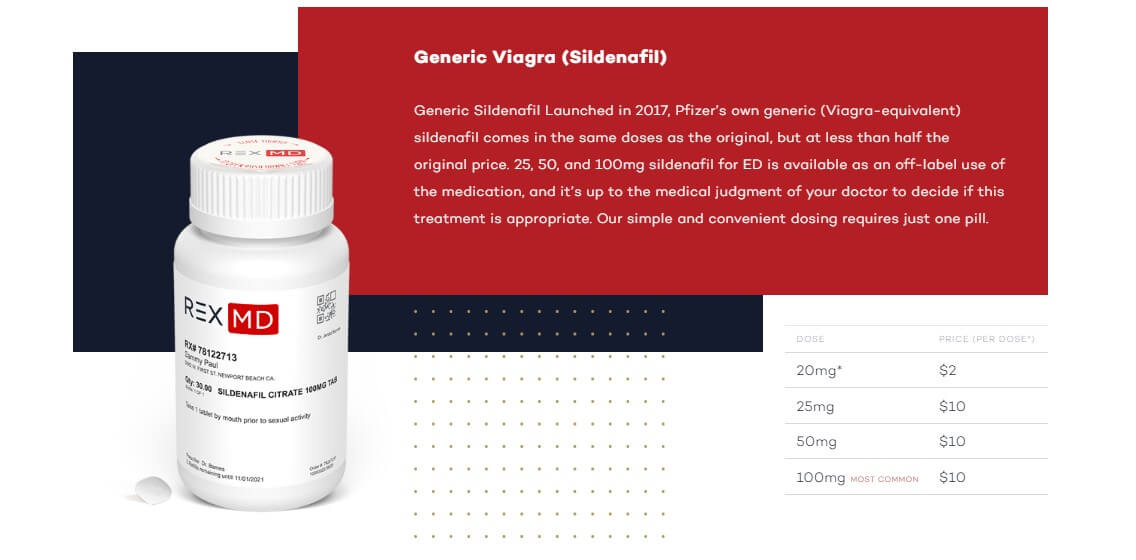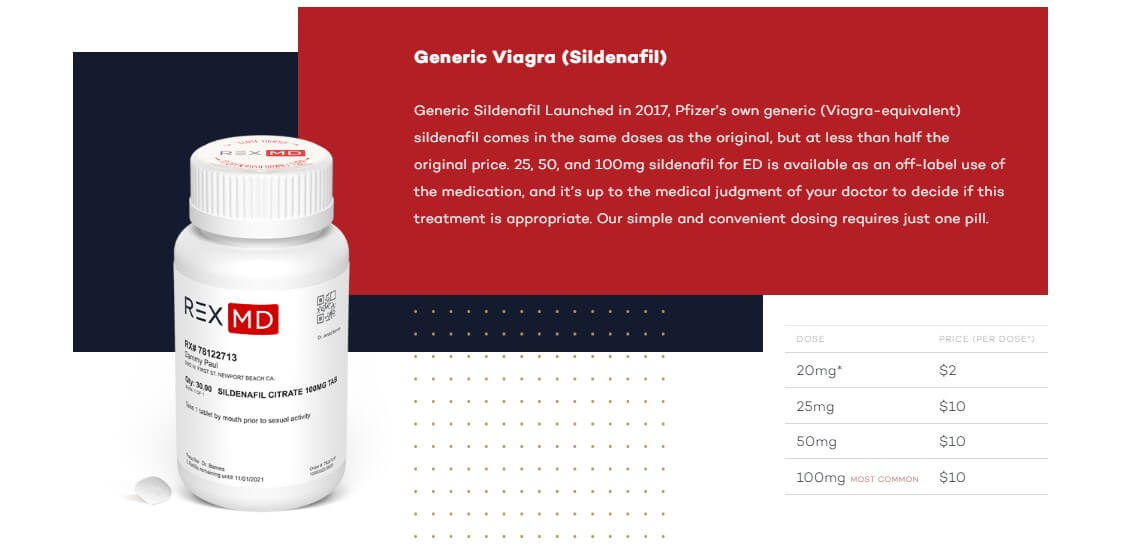 Their ordering process is very similar to most other online services. You go to their website, fill out a medical questionnaire, and wait for one of their doctors to contact you.
It's that last part that complicates things. The service only has a few doctors on staff, so you could be waiting a little while for one to get in touch. Luckily, most of the medical stuff is covered in the initial questionnaire, so the actual consultation is fairly straightforward.
You still have to talk to the doctor in person, though. That can be embarrassing for some people, and it seems unnecessary. It's not something you have to do with every service; BlueChew, for example, doesn't require face-to-face meetings with doctors at all.
In REX MD's defense, though, the consultation with the doctor is free. Many other services charge you a copay, so it's nice to talk to someone without getting charged for it.
Other than being slightly embarrassed from talking to the doctor, I got through the ordering process quickly and easily — or so I thought.
The first issue I had was when I went online to check my bank balance while waiting for the consultation. They had already put a hold on my account for the total cost of the order — and I hadn't even been approved yet!
I did get approved, so it ended up not being an issue. However, I can't help but wonder what would have happened if I hadn't.
The other issue I had came later, when I tried to cancel my subscription. It was extremely difficult. They make you jump through a bunch of hoops, and it's difficult to get a hold of a real person to do it. I did eventually get it canceled, but it wasn't easy.
I had no problems with shipping, however. The order came promptly in a nondescript box, just like they promised. If the medication had worked as well as I'd hoped, I might never have had an issue with canceling (more on that in a second).
My Experience Actually Taking the Medication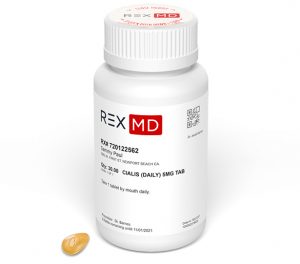 Once the ordering process was behind me, it was time for the moment of truth: actually taking the medication.
I ordered Sildenafil, which is generic Viagra. I had taken it before and gotten good results, so it seemed like a safe bet.
I wish I could say I saved it for a special occasion, after a romantic dinner in front of the Eiffel Tower or something. The fact is, though, I took it on a regular Friday night, just like I normally would.
The good news is that it started working in about half an hour, just like I was accustomed to. However, there was a problem: it didn't work as much as I was used to.
Not to get too graphic, but while I was hard enough to perform, it certainly didn't feel like I was at my best. My partner could tell, too — especially since she was used to how hard I would get with the other Sildenafil I often take (I've ordered it from BlueChew several times in the past).
Don't get me wrong, the encounter was still a success. I was able to get and maintain an erection the entire time — it just wasn't one of my best. The sensitivity was a little off, too.
Since I had bought several doses, I figured I'd wait a few days and try again, just to see if it was a fluke. My next experience was basically the same as my first, though; meaning, it worked, but it didn't knock my socks off.
I don't know for sure why this happened, especially since I'd had good results with generic Viagra before. I know that not all generic medications are made by the same factories, so maybe this one just didn't agree with me for whatever reason.
Ultimately, I can't really say that the medication from REX MD doesn't work — but I can't really heartily recommend it, either. It got the job done; it's just that I've had meds from other services that did the job a whole lot better.
Is REX MD Legit?
Yes, REX MD is legit. The company is U.S.-based, as are the doctors they use.
The manufacturer that provides the actual medication is also based in the United States, but I was unable to find out if the pills themselves were made here.
I may take issue with some of their billing practices, but I can't say that REX MD is a scam.
How to Cancel REX MD
If you try REX MD and decide it's not for you, you can cancel your subscription at any time — in theory, anyway.
The instructions for canceling on the website are very vague; they say you can "cancel at any time in your member account page." Once there, they give you the option of calling or emailing.
Actually getting to talk to someone is incredibly difficult, though. It's nearly impossible to get a real person on the phone, and their email response time isn't great.
Through sheer perseverance, I was finally able to get a supervisor on the phone who canceled my subscription for me. It was much more of a hassle than it needed to be, though.
How Do REX MD's Pills Compare to Real Viagra and Cialis?
REX MD offers Sildenafil and Tadalafil, which are generic versions of Viagra and Cialis. In theory, they should work just as well as their name-brand counterparts.
It's a little more complicated in practice, however. The fact is that generic medications only have to have the active ingredient that's in the name-brand stuff. That's certainly the most important part, but there are a lot of other inactive ingredients that are very important as well.
What this means is that not all generic medications are created equal, even if they're based on the same name-brand pill. You may get better results from one company's meds than another's, or you may find that only the real thing works for you.
How Does REX MD Compare to BlueChew and Other Companies?
There are several companies that are quite similar to REX MD — Roman and Lemonaid Health are just two examples. They have the same basic business model: talk to a doctor face-to-face, sign up for a subscription, get your meds.
BlueChew is a tiny bit different — but that tiny difference makes a huge impact.
You don't actually have to speak to the doctor to get meds from BlueChew. You just fill out the questionnaire, and then a medical professional will review it and write the prescription.
This not only saves you from embarrassment, it also speeds up the process considerably, as you don't have to wait for a doctor to come available.
In terms of price, they're all fairly competitive with one another. Speaking for myself, I found I get the best results from BlueChew's medications, but your results may vary.
Does REX MD Offer Any Promo Codes for Viagra?
Not at this time, no.
However, if you're looking to try generic Viagra risk-free, BlueChew is one company that does offer free samples. All you have to do is click this link and follow the instructions on their page.
What's the Verdict on REX MD?

If you've never bought erectile dysfunction meds online, REX MD can be a decent place to start. The process is fairly simple and their doctors are reputable, which should leave you feeling like you're in good hands.
However, I can't say that it's the best place to start. They rope you into an auto-billing scheme that's very difficult to cancel, and their medications may not be as potent as those you'll find elsewhere. Also, you may feel too embarrassed to talk to a doctor face-to-face.
I certainly don't see anything wrong with using REX MD. However, based on my personal experience, I would consider trying out a more user-friendly health provider first.